Vietnam
Vietnam is one of Southeast Asia's most beautiful countries, attracting travellers to its lush mountains, bustling cities and golden sand beaches. Despite rapid modernisation in Vietnam's urban centres of Hanoi and Ho Chi Minh, time-honoured traditions remain intact amongst the locals. There are numerous ancient landmarks and colonial structures that have survived throughout the bumps and scrapes of history.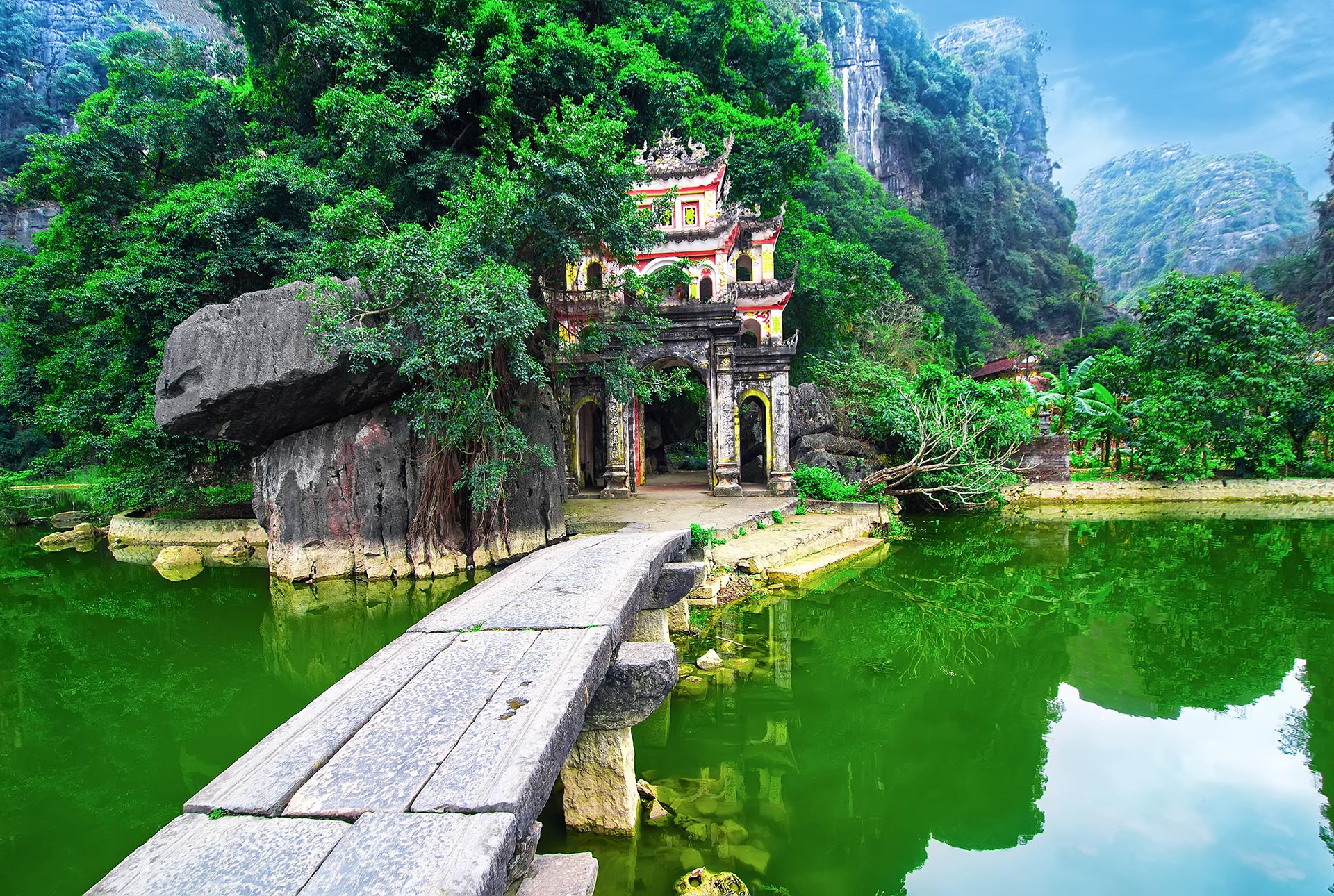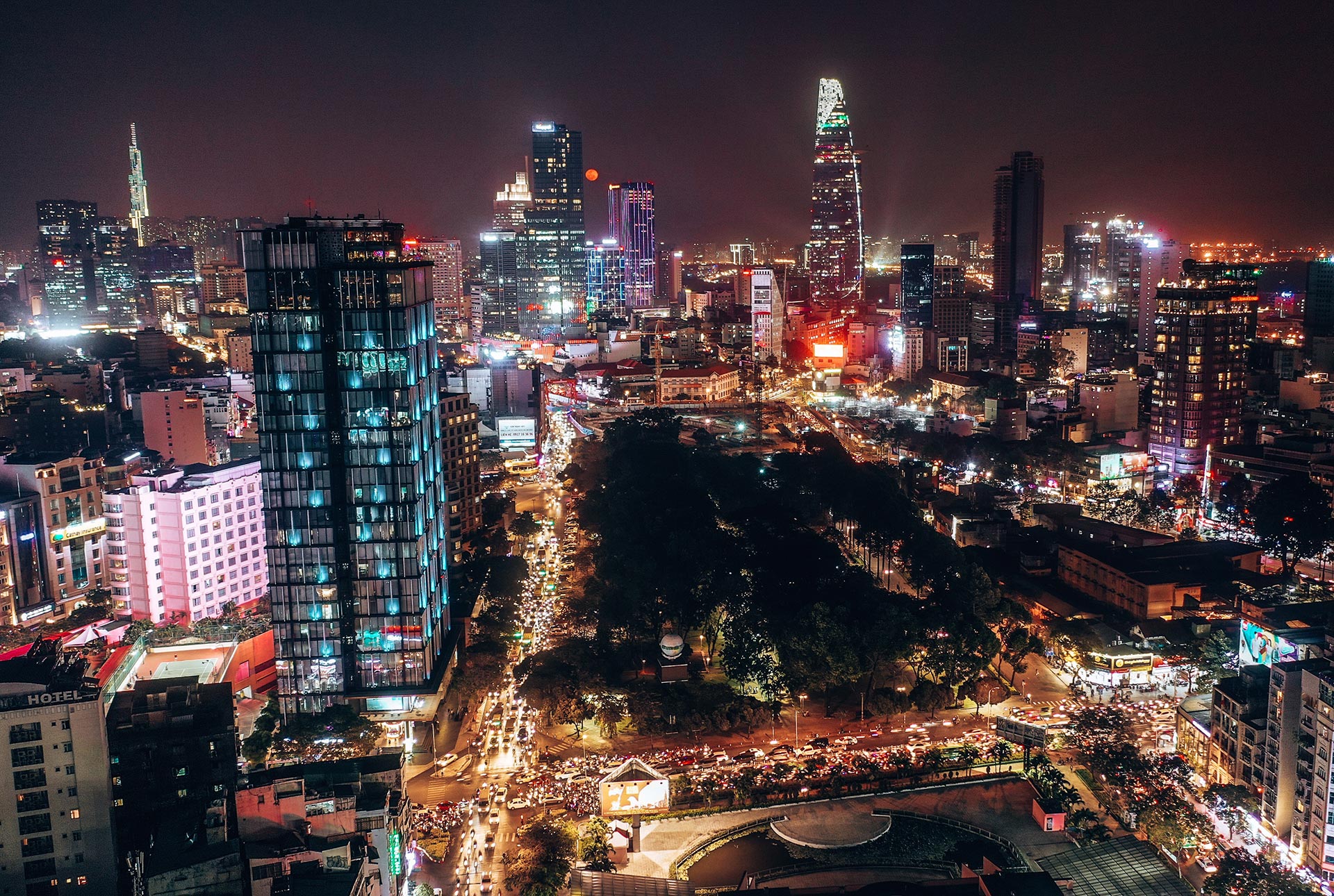 Buddhist shrines can be found next to towering skyscrapers, where you can experience vibrant festivals and ceremonies dating back hundreds of years. Long, sandy beaches are home to luxurious resorts and fine-dining venues, making them ideal romantic getaways, while expansive rice terraces on the hills make for excellent hiking excursions. Whether you're planning a historical tour of Hanoi and Ho Chi Minh, a relaxing beach break or simply want to escape the bustling city life, our Vietnam travel guide caters to just about any holiday preference.
Some destinations evoke mental images the moment their names are mentioned, and Vietnam is one of them. A frenetic and fascinating country, it calls to mind conical- hatted street vendors, water bualo plodding across rice elds, mopeds buzzing through cities and oating markets on the Mekong River.
The days when Vietnam was best known for its conict with America are long gone. From the temples of Hanoi and the islands of Halong Bay to the beaches of Nha Trang and the palaces of Hue, it is a country now rmly etched in the travel psyche.
At times, Vietnam is an assault on the senses. Life in its feverish cities is conducted largely on the streets, among chattering bia hois (pavement pubs) and steaming pho (noodle soup) stands. The country's two main cities – Hanoi in the north, Ho Chi Minh in the south – are dierent in many ways, but they share an intoxicating energy. Ancient pagodas and colonial houses jostle for space with new-build skyscrapers, while labyrinthine back-alleys hum with life. These narrow streets are atmospheric places to spend time, day or night.
The country's long, thin shape, sometimes compared to two rice baskets at either end of a pole, means these two cities form natural start and end points to an itinerary. The highlights along the way, meanwhile, are as well packed as the spring rolls which adorn market stalls: nature-lovers, history bus, beach bums and foodies are all catered for in singularly Vietnamese style.
Those heading into the countryside can expect not only glorious scenery, but a rich cultural web of dierent ethnic groups. The US wartime legacy can still be readily explored – perhaps most notably at the Cu Chi Tunnels near Ho Chi Minh – but this is a country to enjoy for what it is today, whether you're here for a few days or a month.
Good to Know
Read the basic info and also some fun facts about Vietnam! Here you will find everything you should know about the ''Land of Plenty''!