Shenzhen
Shenzhen is located in the southern portion of the Guangdong Province, on the eastern shore of the Pearl River Delta. In 1980, the first Special Economic Zone of China was built in this city. From then on, the city become a highlight of China, one known for its rapid economic growth.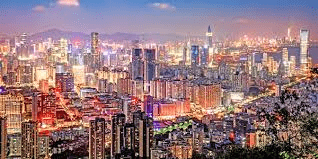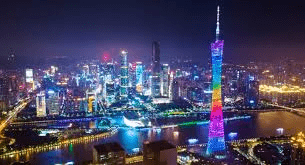 While Shenzhen does not have as many historical attractions as other famous cities in China, it has created a number of excellent theme parks which entertain while teaching visitors about China and the world. Splendid China – Folk Culture Villages introduces visitors to China's long history and varied cultures, while Window of the World will take you to every corner of the world in one day. Additionally, if you want to make your stay even more luxurious, visit Happy Valley, the largest of its kind in the city, situated on a picturesque coastline. More attractions are: Dameisha Beach, Xiaomeisha Beach, Meridian View Center, Overseas Chinese Town East, Shenzhen Safari Park, Xiaomeisha Sea World and Xili Lake Holiday Resort.   its developed economy, it is easy to get there quickly and comfortably by air, train or ship. What's more, Shenzhen is the only city in China that provides three modes of transportations for simultaneous comings and goings.
Shenzhen was one of the first Chinese cities to open its doors to the outside world. Influenced by its rich neighbor-Hong Kong, it is certain that Shenzhen is a prosperous metropolis. As a fast developing metropolis, it has a good selection of department stores and shopping centers, where everything from basic commodities to high-quality brands can be found. Actually, this is an ideal destination for those who are addicted to shopping. Electrical appliances, fashionable and reasonable clothing, jewelry.
Good to Know
Read the basic info and also some fun facts about Australia! Here you will find everything you should know about the ''Land of Plenty''!