Hong Kong
Hong Kong is frequently described as a place where ``East meets West``, reflecting the culture's mix of the territory's Chinese roots with the culture brought to it during its time as a British colony. One of the more noticeable contradictions is Hong Kong's balancing of a modernized way of life with traditional Chinese practices.. The fusion of east and west also characterizes Hong Kong's cuisine, where dim sum, hot pot and fast food restaurants coexist with haute cuisine.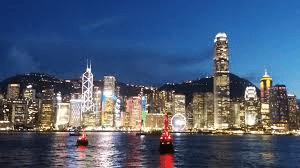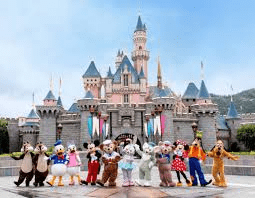 Hong Kong is popularly known as a shopping mecca where you can find malls with high-end luxury brands and street bazaars with affordable bargains. With the wide variety of shopping areas in Hong Kong, you are certainly spoilt for choice.
Hong Kong is a recognized global center of trade, and calls itself an 'entertainment hub'. The Hong Kong government supports cultural institutions.
Hong Kong offers wide recreational and competitive sport opportunities despite its limited land area.
Hong Kong's steep terrain makes it ideal for hiking, with expansive views over the territory, and its rugged coastline provides many beaches for swimming.
 Star Ferry across Victoria Harbor to get a spectacular skyline view of Hong Kong. Central and Kowloon shine at night with its numerous bars and clubs to explore ranging from the high end to your average pub.
Good to Know
Read the basic info and also some fun facts about Hong Kong! Here you will find everything you should know about the ''Land of Plenty''!