Guangzhou
Guangzhou is the capital city of the Guangdong Province, South China and a worldly famous economic, gastronomic and tourist halt city. Also known as ``Canton``, this major Chinese city influenced by the nearby Hong Kong and Macao is somewhat the first city travelers to China will visit, just like Beijing or Shanghai. The city is indeed located in the north of the Pearl River Delta and enjoys a monsoon sub-tropical climate. Recognized as a high trading center, Guangzhou is also a busy port and an important city that influences the whole country's economy. Guangzhou is a place where all the surprising and delightful delicacies of China gather. Historical site, home to some international events, cultural diversity and tourist spots, Guangzhou is a delight for the soul and for the palate.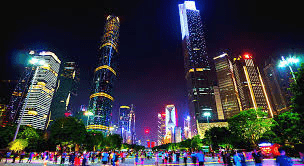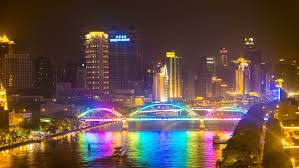 Today, Guangzhou is a brilliant economic pillar of China and foreign trade center. With a great number of offices and factories from home and abroad, Guangzhou is considered as one of the "world factories" producing all kinds of products in China, which provides the local and tourists with a good chance of doing shopping. Highly developed in terms of higher education, Guangzhou bursts with cultural, artistic and local crafts such as embroideries, ivory-carving and ceramics. Travelers spending a day or so in this southern city of China would have the opportunity to discovering the highly urbanized center of Guangzhou where everything is accessible thanks to the brand-new modern subway. Some parks of interests are also available to take a break from the turmoil of the city center.
The city flourishes with many tea-houses and restaurants that one has to experience during his stay. Rich in color, taste and presentation, the Cantonese food will fill your curiosity. A trip to Guangzhou is entering in the deep and harmonious diversity of the Chinese culture!
Good to Know
Read the basic info and also some fun facts about Guangzhou! Here you will find everything you should know about the ''Land of Plenty''!