Dubai
Once a small fishing village, Dubai is one of the most cosmopolitan cities in the world. The city is home to more than 200 nationalities and offers an unforgettable experience to all visitors. You'll be in awe of the contrast between the unparalleled coastline, beautiful desert and magnificent cityscapes.
Why Dubai?
Largest. Tallest. Biggest. Dubai does everything to the extreme, standing out for its uber-modern design in a historically conservative country. The soaring skyscrapers, palm-shaped islands, and golden beaches, paired with vibrant nightlife, luxury shopping, and world-class dining, make the city a sight to behold and be explored.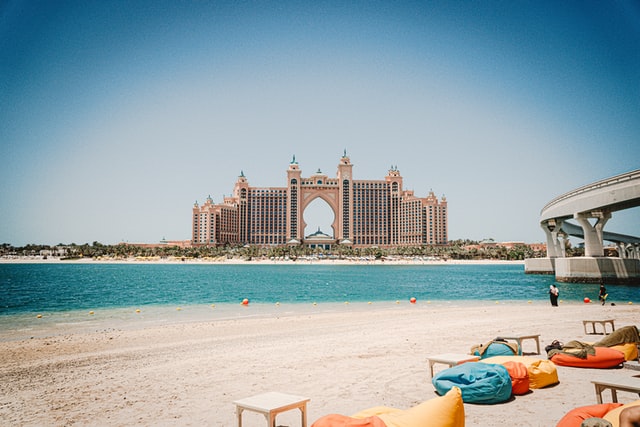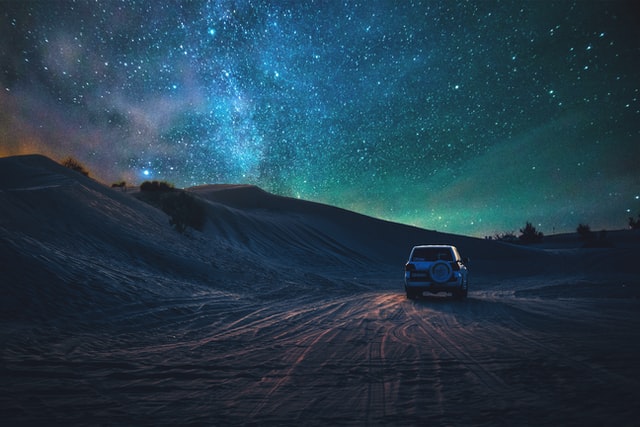 Burj Khalifa
Rising gracefully from the desert, Burj Khalifa is the world's tallest building. Described as both a 'Vertical City' and 'A Living Wonder,' Burj Khalifa honours the city with its extraordinary union of art, engineering and meticulous craftsmanship.
Deep Dive Dubai
Dive into the world's deepest and largest underwater attraction in Dubai. Take the plunge and explore an abandoned and flooded city, an incredible 60 meters underwater. For beginners to thrill-seekers alike, it is like diving into another dimension.
Atlantis Aquaventure Waterpark
Get your pulse racing on 30 slides and attractions, laugh your way down Dubai's longest Lazy River, and relax on 500m of private beach. The Aquaventure Waterpark is for everyone, whether you're a thrill-seeker, a young family, and an animal lover.
Red Dune Desert
No Dubai trip is complete without discovering the desert or sampling its sports and traditions. From camel rides in the red dunes, to sand boarding the dune waves, you may even want to upgrade and visit a desert camp where a barbecue buffet and live entertainment awaits.
Show respect during Ramadan: If you visit during the holy month of Ramadan, respect the Muslims and their practice of fasting. This means you can't eat, drink or smoke in public between sunrise and sunset.
Dress modestly: Think conservative over revealing and flashy. If clothes are too short, tight or transparent it's considered indecent for women, and for men, never walk around without a shirt on.
Ask permission before taking pictures: Never take a picture of or with a stranger without their permission (especially a muslim woman), unless you're taking a scenic shot in a major touristy area. Don't take photos of any government buildings, airports, military installations, etc.