Cambodia
Cambodia is a Southeast Asian nation whose landscape spans low-lying plains, the Mekong Delta, mountains and Gulf of Thailand coastline. Phnom Penh, its capital, is home to the art deco Central Market, glittering Royal Palace and the National Museum's historical and archaeological exhibits. In the country's northwest are the ruins of Angkor Wat, a massive stone temple complex built during the Khmer Empire.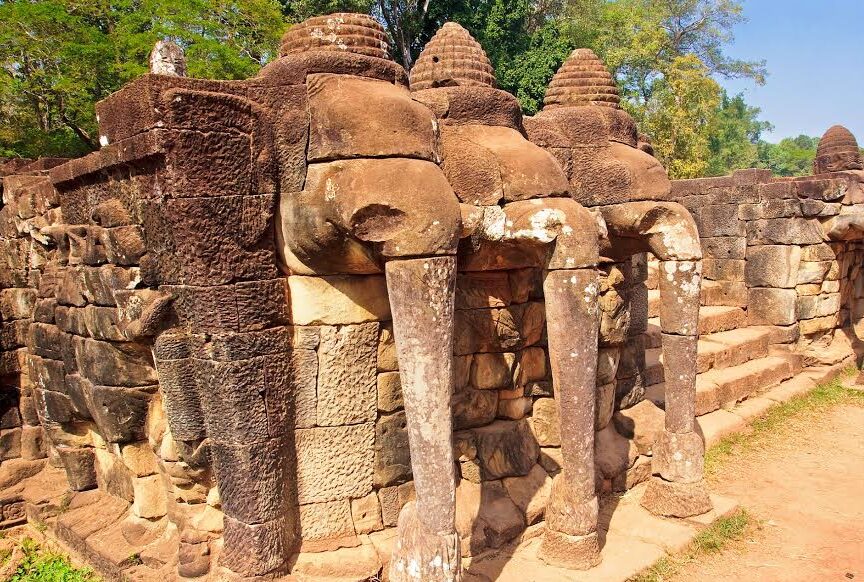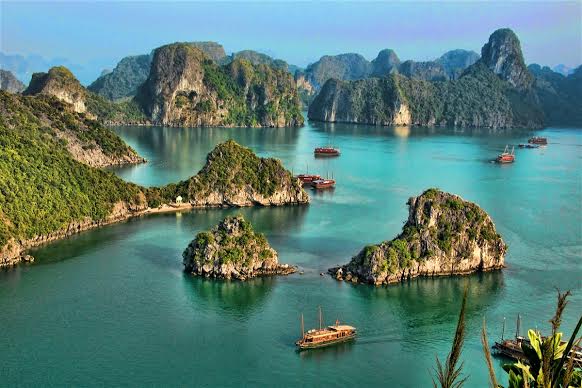 Why Cambodia?
Cambodia's got something for everyone – from ancient temples and beautiful beaches to modern, vibrant cities and a few unexpected highlights.  1) it offers an incredible amount of history and culture; 2) its nature is amazing: it ranges from the gorgeous National Parks to the relaxing islands.
Must-See Hot Spots
Siem Reap. When the morning light washes over the overgrown temples and ruins of Angkor Wat, a simple Siem Reap sunrise becomes a profound event. The ancient structures are contained within one of the largest religious complexes in the world. The complex and the 12th century Angkor Thom royal city are considered the main reasons to visit Siem Reap. Get a lesson in national history at the Cambodian Cultural Village, and a lesson in bargaining at the Angkor Night Market, a bonanza of shopping stalls, food vendors, and bars.
Phnom Penh. Budget-minded travelers will appreciate Phnom Penh's reasonably priced hotel rooms (several top-rated hotels on TripAdvisor offer rooms around $40/night). Explore the city's temples, palaces, and the remnants of its French colonial history. Just outside the city, the The Killing Fields (Choeung Ek) are a reminder of Cambodia's tragic past– a somber contrast to the booming city of today.
Koh Rong. Located near the coast of Sihanoukville, Cambodia, Koh Rong is famous for its serene beauty. Often described as an 'island paradise' by visiting tourists, the island boasts pristine white sandy beaches, warm crystal-clear ocean waters, and a hot tropical climate.
Best Time of Year to Visit:
The best time to visit Cambodia is between November and May when the country experiences low rainfall and still enjoys warm temperatures. However, the climate in Cambodia is generally hot and humid all throughout the year.
Language:
The official language of Cambodia is Khmer. It originates from the Khmer people and has been influenced considerably by Sanskrit and Pali, particularly in the royal and religious registers, and through Hinduism and Buddhism. The language has come in close contact with Thai, Lao, Vietnamese and Cham due to geographical proximity and cultural connection. Most of the fluent English speakers can be found in major cities like Phnom Penh, Siem Reap, and Sihanoukville. In many remote provinces like Pailin, Steung Treng, and Kratie is hard to find fluent English speakers, making it difficult for foreigners to do simple things like shopping in the market or hailing a ride.
Cuisine:
Cambodian cuisine, like most countries in southeast Asia, is a conglomerate of influences from the surrounding neighbors and evidence of its history of foreign occupation. Influences from China, India and France are evident, along with borrowed methods and dishes from neighboring Thailand and Vietnam. Here are best dishes to try:
Samlor korkor. While amok is sometimes called the country's national dish, and might be the one most familiar to tourists, samlor korkor has a better claim to being the true national dish of Cambodia. It has been eaten for hundreds of years and today can be found in restaurants, roadside stands and family homes alike.
Nom banh chok: Khmer noodles. Nom banh chok is a beloved Cambodian dish, so much so that in English it's sometimes called simply "Khmer noodles." It's a typical breakfast food, and every morning you'll find it being sold by women carrying baskets of fresh rice noodles hanging from a pole balanced on their shoulders.
Amok. Amok is one of the best-known Cambodian dishes, but you'll find similar meals in neighboring countries. The addition of slok ngor, a local herb that imparts a subtly bitter flavor, separates the Cambodian version from the rest of the pack.
Tips:
Use Tuk-Tuk's or Buses To Get Around. The easiest way to explore cities/towns in Cambodia is via tuk-tuk. They're generally inexpensive, especially when compared to taxi's, and are nimble enough to get you from A – B before you know it.
Cover Up When Visiting the Temples. As this is a religious site you really should be dressed appropriately, with your legs and shoulders covered (particularly for ladies!).  Just be mindful that you're in a foreign, more conservative country, and much of the access to temples is limited if you're not dressed respectfully.
Cambodia Gets Hot – very, very hot. Especially so during the peak season from November – March, so be prepared for some very warm days (and nights). Our tips: get up early and explore before the hottest part of the day, wear sunscreen all the time, wear relaxed, breathable clothing, and drink lots of fluids.
Avoid Carrying Single Currency. Anything that costs more than $1 is to be paid in dollars and that makes it necessary to carry US dollars while the change less than $1 is returned in Riel. So, carry both currencies at all times. While some ATMs may give you the option of choosing whether you want the money in US Dollars or Riel, most will give out cash in dollars itself.
Package:
Details on the Travel Tricks Cambodia package
Good to Know
Read the basic info and also some fun facts about Cambodia! Here you will find everything you should know about the ''Land of Plenty''!